Bibb County 117.5 +/- acres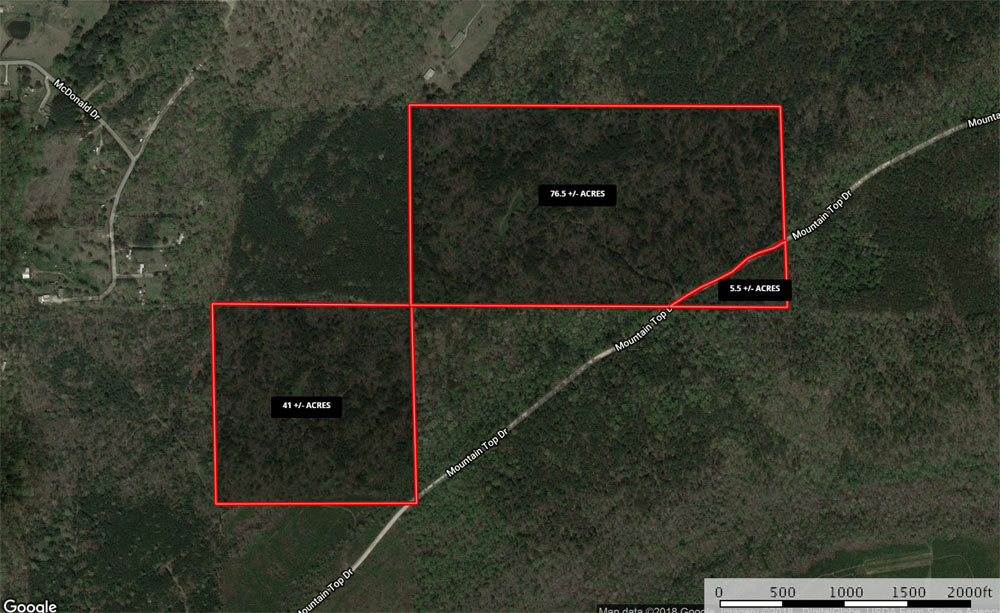 Description: LOCATION!!!!!!!!
The Hornsby Tract consists of 117+/- timberland acres. This property has been in the same family for several generations, and has been professionally managed for timber growth and enhanced for wildlife habitat. The topography is rolling to steep in some areas, which promotes terrific views and potential lake sites. This property offers a convenient location for hunting and recreational activities but also presents an opportunity for a large rural homestead or rural development.
Location:
The Hornsby Tract is located in North Bibb County, on Mountain Top Road, off CR12. Located within the Tannehill Ironworks Historical State Park region. Conveniently located 16 miles from Helena, 8 miles from I-20/59, and 14 miles to Mercedes.
Offering Memo: OWNER WILL SUBDIVIDE!! Please see map images for clarity
(Entirety) 117.5 +/- acres = $410,662.50
(PARCEL I) 76.5 +/- acres = $283.050.00
(PARCEL II) 41 +/- acres = $164,470.00
Maps:
While all attempts have been made to verify information provided in this publication, neither the author (Southern Investment Properties, LLC) assumes any responsibility for errors, or omissions, or contradictory interpretation of the subject matter, or sales information, sales prices or values, or contradictory interpretation of the information herein. This publication is not intended for use as a source of legal or accounting advice. The author (Southern Investment Properties, LLC) wants to stress that the information contained herein may be subject to varying state and local laws or regulations. All users are advised to retain competent counsel to determine what state and local laws may apply to the user's business or desired use. The purchaser or seller, or reader of this publication assumes all responsibility for use of these materials and information. Adherence to all applicable laws and regulations, both local, federal and state governing professional licensing, business practices, advertising and all other aspects of doing business in the United States or any other jurisdiction is the sole responsibility of the reader, or purchaser. Southern Investment Properties, LLC assumes no responsibility or liability on behalf of the purchaser or seller or reader of these materials. All perceived slights of specific people, property owners, or any other entity or organization(s) is unintentional.