Butler County 1055+/- acres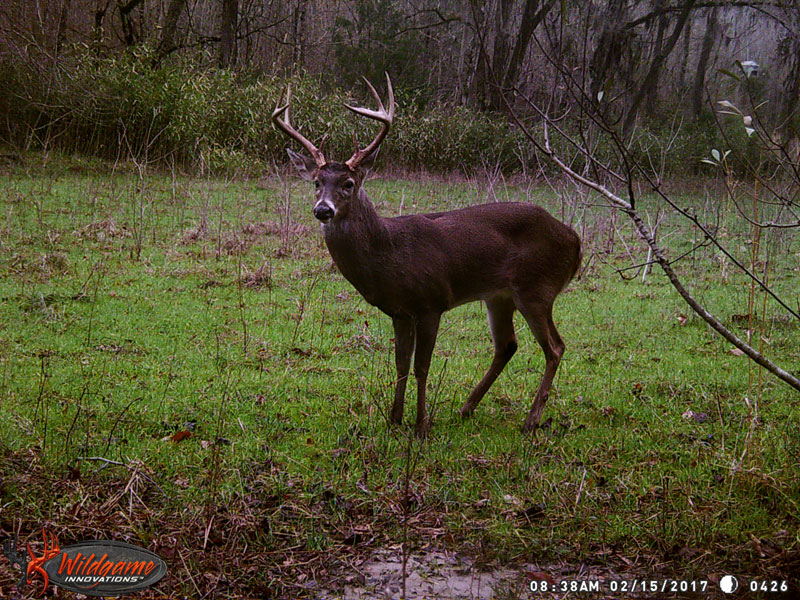 Features:
This secluded tract is one of the finest recreational opportunities in the Black Belt. Located in Northwest Butler County, less than 15 miles from Greenville, this property is easily accessible from all of Alabama's major cities. It has almost 1 mile of frontage on Cedar Creek, providing a constant water source for wildlife. The land consists of +/-130 acres of fenced and cross-fenced pasture land, the balance of the tract is mature hardwood and cedar area, premerchantable pine plantation and natural regeneration. These areas provide excellent bedding areas and cover for wildlife. There are multiple established food plots, with several other areas that could be converted. This tract also has 2 ponds totaling +/-5 acres that are stocked with bass and bream to make it a year round recreational property. It can be accessed through 2 deeded easements, one of which has a bridge across Cedar Creek.
Reduced Price: $ 1,260,725 or $1195 per Acre
While all attempts have been made to verify information provided in this publication, neither the author (Southern Investment Properties, LLC) assumes any responsibility for errors, or omissions, or contradictory interpretation of the subject matter, or sales information, sales prices or values, or contradictory interpretation of the information herein. This publication is not intended for use as a source of legal or accounting advice. The author (Southern Investment Properties, LLC) wants to stress that the information contained herein may be subject to varying state and local laws or regulations. All users are advised to retain competent counsel to determine what state and local laws may apply to the user's business or desired use. The purchaser or seller, or reader of this publication assumes all responsibility for use of these materials and information. Adherence to all applicable laws and regulations, both local, federal and state governing professional licensing, business practices, advertising and all other aspects of doing business in the United States or any other jurisdiction is the sole responsibility of the reader, or purchaser. Southern Investment Properties, LLC assumes no responsibility or liability on behalf of the purchaser or seller or reader of these materials. All perceived slights of specific people, property owners, or any other entity or organization(s) is unintentional.