Land Management Services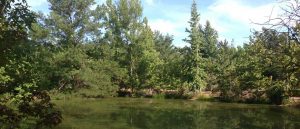 At Southern Investment Properties we work closely with our partners Wilco Timber Co., Inc. and Wilco Forest Services, LLC.
Wilco Timber Co. is a professional, full service timber company that specializes in land management. Founded in 1984, their foresters have almost 200 years of combined experience in the timber industry. They each take great pride in helping you maximize both the value and the enjoyment of your property.
Wilco Forest Services, LLC was established in 2005 with one employee and a bulldozer. Today, the company has over 20 employees and is made up of both high volume logging crews and a construction crew. The logging operation is responsible for the harvest of over 160,000 tons of pine and hardwood timber each year. The construction crew offers a variety of services to the landowner. Their primary focus is on road maintenance and construction and pond construction. They have recently expanded their services to include mulching, erosion control, and food plot clearing and planting. Regardless of the project's size, Wilco's employees treat every job like it's their own.
To learn more please visit our partner's website: www.wilcotimber.com