Our Team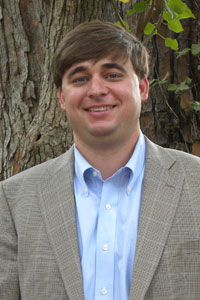 Charlie Martens – Qualifying Broker
Growing up in Monroe and Wilcox Counties, land and timber has always been an important part of my life. My family has worked and depended on the lands of this region for many generations. After graduating from the University of Alabama in 2003, I accepted a sales position with a national lumber company in Daphne, AL. This was an excellent opportunity for me to develop many lasting relationships and see other parts of this great country.
In 2009, the creation of Southern Investment Properties gave me the opportunity to come home. Today I am doing what I dearly love. I specialize in setting up and finding both recreational and timberland tracts for my clients. I take pride in helping you find a piece of property that you and your family can enjoy for many years to come.
Currently, I live in Monroeville with my wife, Bradley, and our two boys, Charlie and Harrison.
Phone: 251-401-3045
Email: cmartens@sovestprop.com
---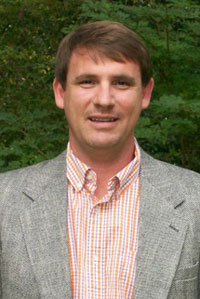 William G. (Billy) Lindsey, III – Associate Broker
With over 14 years of experience selling timberland throughout central Alabama, I have the knowledge and expertise to assist seller or purchaser in the real estate market. I have sold or assisted in the selling of over 30,000 acres during my career. There have been drastic changes in the market over the last 4 years concerning the value of land. In today's real estate market, it is essential to follow recent land sales and timber values. These numbers give us a gauge on what property is worth – TODAY. Our company, Southern Investment Properties LLC, along with our partner, Wilco Timber, have the experience needed to aid investors and to assist sellers in the valuation of their investments.
Email: wglindsey3@gmail.com
Phone: 1-334-320-5035
---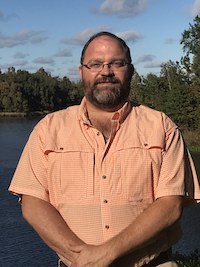 Darren McGilberry – Associate Broker
Having been raised in Wilcox County, I grew up being able to enjoy the abundant natural resources and wildlife that this area of Alabama has to offer. I appreciate the gobble of an ol Tom turkey on a crisp spring morning, the still anticipation of a point while waiting for the covey of quail to flush, the flash of a big blackbelt buck on a cool January day, or the tug on the line by bluegill bream. My appreciation for these things pushed me in the direction of an outdoor career. In 1998, I graduated from Auburn University with a Bachelor Science Degree from the School of Forestry. In 2002, I started my own timber company and soon after became a licensed realtor. I lived in Dallas County for 16 years operated my own timber company and real estate company. I believe the experience of handling many land transactions as well as accumulating many contacts in both areas of business have given me the knowledge needed to successfully assist clients.
I have recently moved back home to Wilcox County and live in Camden with my wife deAnn and family. I am currently an Associate Broker with Southern Investment Properties, LLC as well as Timber Buyer for Wilco Timber Company. If you have real estate or timber needs in Central or South Alabama please give me the opportunity to put my experience and knowledge to work for you.
Phone: 334-608-3456
Email: darrenmcgilberry@bellsouth.net
---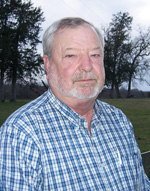 Sammy Rinehart – Associate Broker
I was born and raised in Perry County Alabama and enjoy a positive relationship with the people I call my neighbors. I am a lifelong outdoorsman enjoying deer and turkey hunting in what I consider some of the prime hunting land in Alabama. But first of all, I enjoy my daughters and grandchildren and attending the Marion Methodist Church.
Being in the real estate land business since 1999 and owning my own real estate company for the past nine years, I believe that I can continue to serve the needs of my buyers and sellers and enjoy making lifetime friendships with them. Please feel free to contact me. If it's in Perry County, I can find what you are looking for.
Phone: (334) 231-0136
Email: sammy@sovestprop.com
---
Sheliah Jones Collins
Phone: 334-341-1460
Email: shej@frontiernet.net
---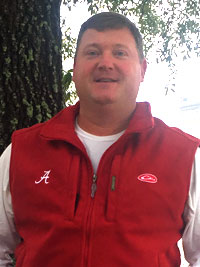 Steven Bowman – Agent
I am Steven Bowman, and a new addition to the SOVEST Team of agents. Born & raised in Bibb County, AL my passion for the outdoors was established early. As a 4th generation family timberland owner, I was the given the unique opportunity to be "hands-on" through all aspects of forest stewardship and become educated on the business approach towards timberland and rural property investments. Since 1998 I have established professional relationships in the private sector and corporate levels. These relationships combined with the knowledge and expertise of the SOVEST Team are invaluable when representing our clients. Whether a buyer or seller of timberlands and rural recreational properties, let the SOVEST Team represent you.
I currently reside in Alabaster, AL with my wife Jennifer and our 2 children. We are proud supporters of Thompson HS Athletics, University of Montevallo, The Alabama Forest Owners' Association, & Alabama Forestry Association.
I enjoy my time walking property, hunting/fishing and watching high school & college sports.
Phone: 205-217-8389
Email: bowmanfp@gmail.com